Frac Flowback
Frac Recovery & Flowback Services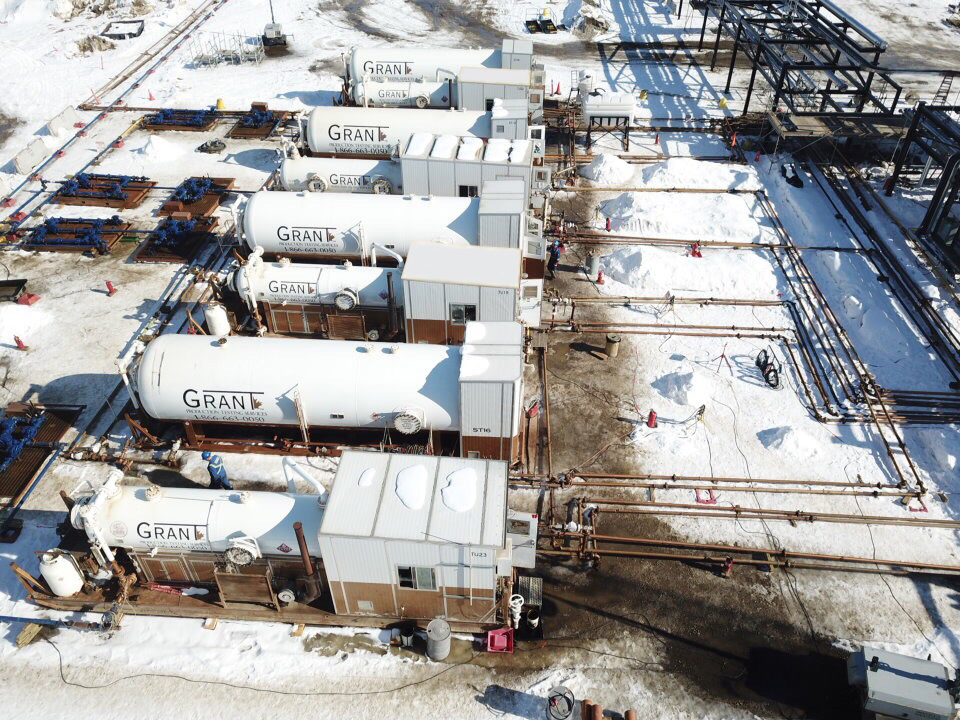 When it comes to Frac Flowback you don't have to reinvent the wheel with Grant PTS, because we've already done it. If you've had nothing but problems with carryovers and loss of containment, we are the solution. Our competence and knowledge in exploratory and production means you can get your project off the ground in a cost effective and timely manner. Our pad efficiencies and crew expertise ensure that we do it right, do it once and do it safely.
Our expertise:
Certified for all operations in North America
Safely manage concurrent operations and third-party interfaces
Sand management and erosion control
Multistage separation
Raw vent gas combustion for fluid transport
High pressure alarms and shutdowns
High liquid level alarms
Inline Testing
Our Inline Testing Services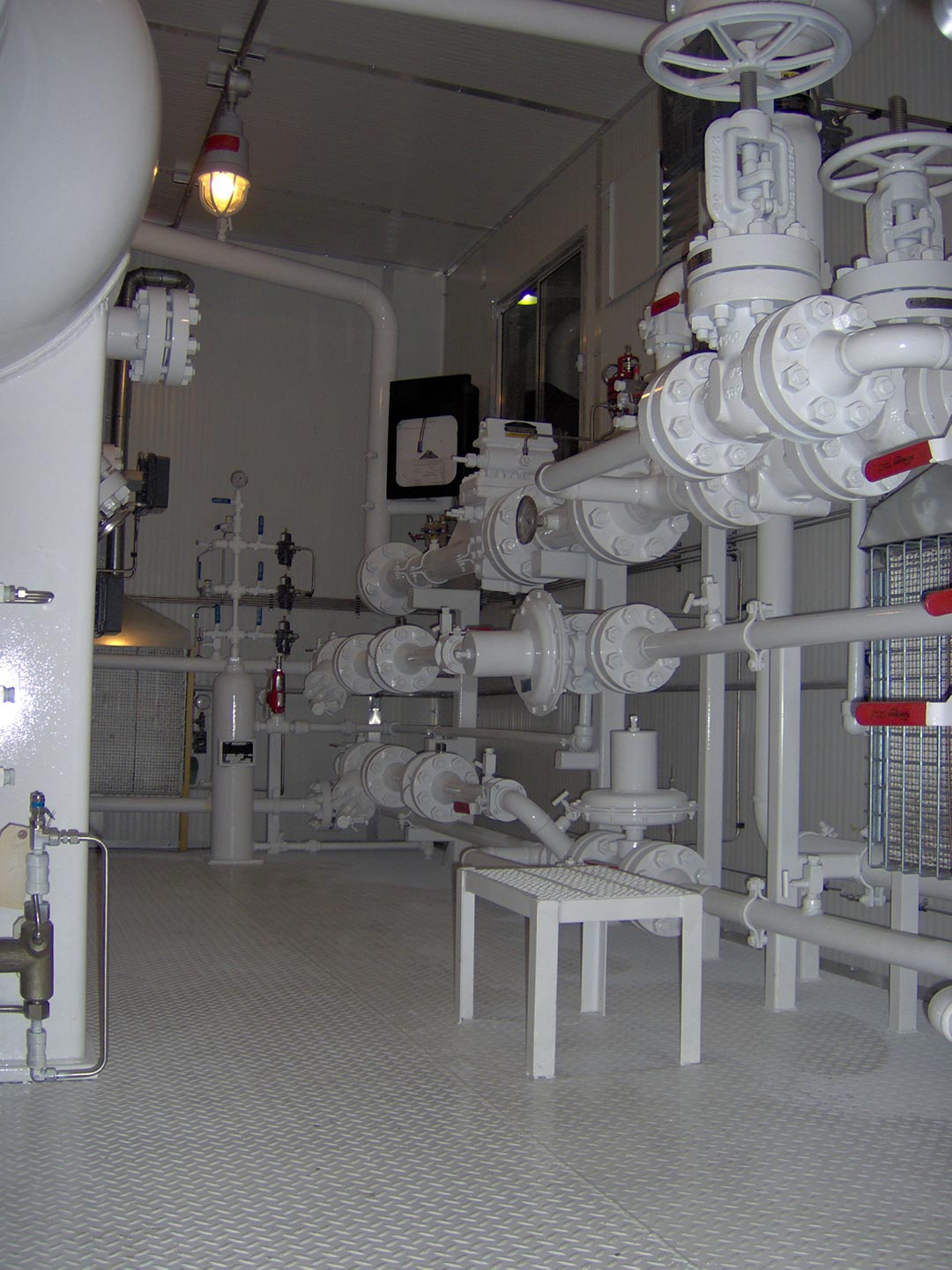 Performing product content tests is essential when it comes to your well project. At Grant PTS we offer inline testing services that will help you manage your project while ensuring production rates are compared and accurate. Our systems follow all regulatory guidelines in the communities we operate out of and our teams have the expertise in working with various clients' SCADA and facility designs. All our equipment, when tied in to SCADA, is set up to remote alarm systems.
Our expertise:
Competent Tutwiler analysis
HP gas and condensate collection
Efficient rig up and rig down time
Remote monitoring
SCADA and facility designs
Remote alarm systems
High pressure alarms and shutdowns
High liquid level alarms
Critical Sour
Critical Sour Services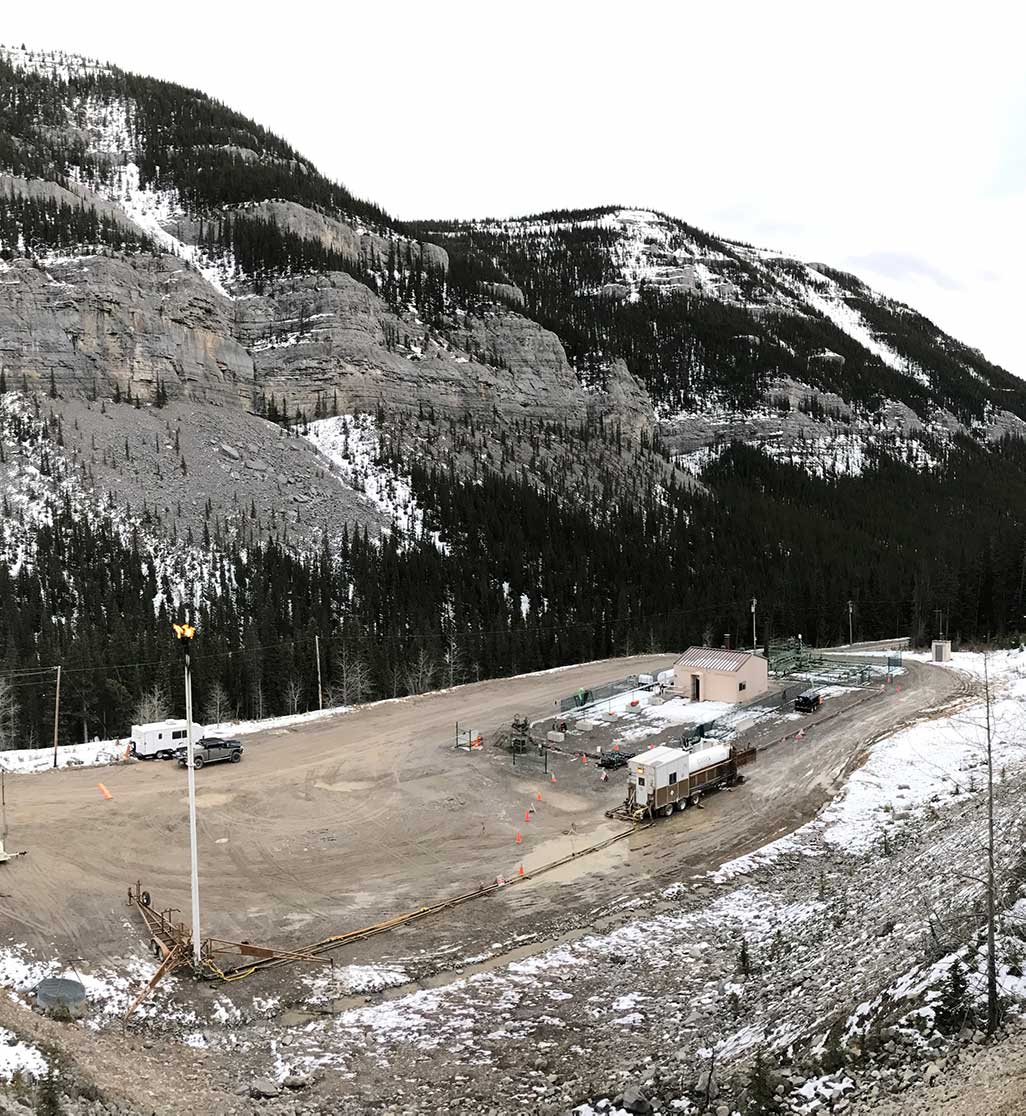 Working with critical sour takes the right team, the right knowledge and the right equipment to get things done safely. We can help you handle everything from conception to execution, from annulus circulating and enriching systems. With extensive experience with critical sour, we've been able to develop safety protocols that are unsurpassed in the industry.
Our expertise:
Efficient in real time flare modelling and measurement
Interchangeable stack tips from 152 mm to 355 mm
Rogue emission controls
NACE MR0175 certified equipment
Multistage separation
Sulphur solvent flowback
Hazard zone management
Data Management
Data Management Services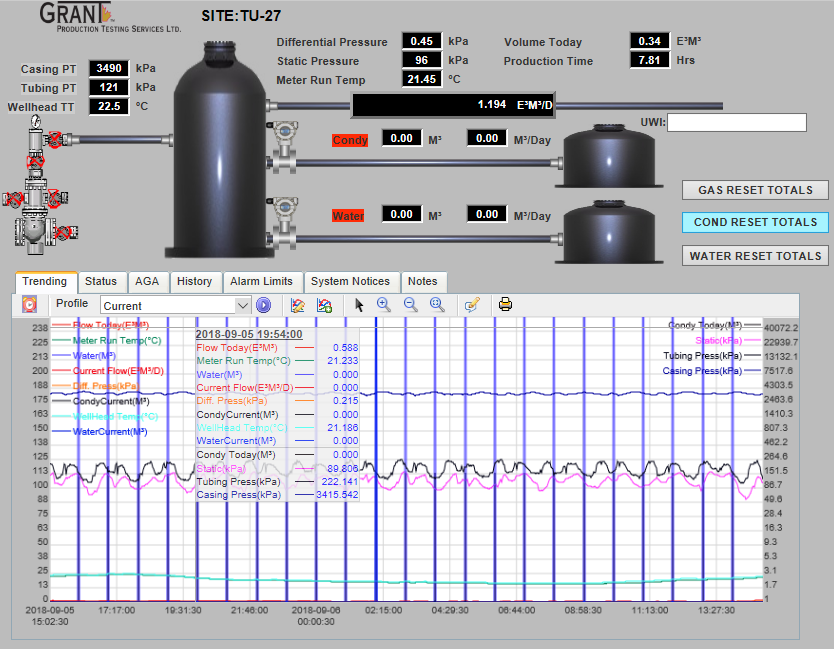 Raw data collection during on site operations is our primary business. The on-site data capture; whether manual or real time; is the ultimate priority to allow clients to accurately and efficiently access the well effluent production. From the site reports are sent to the client at their the intervals and formats.
Upon completion of operations the data is corrected using gas and liquid analysis' supplied by the laboratory samples if obtained on site.  The finalized reports are submitted through the Alberta Energy Regulator Digital Data Submission System (AER DDS) for validation then relayed to the client in their preferred format.
Looking for historical reports? Grant PTS securely archives completed reports for clients to easily access in the future.  We are happy to provide an online database that allows customers to login and browse through previous and current well files (available upon request).
Mobile Operations Command Centre
Our MOCC Services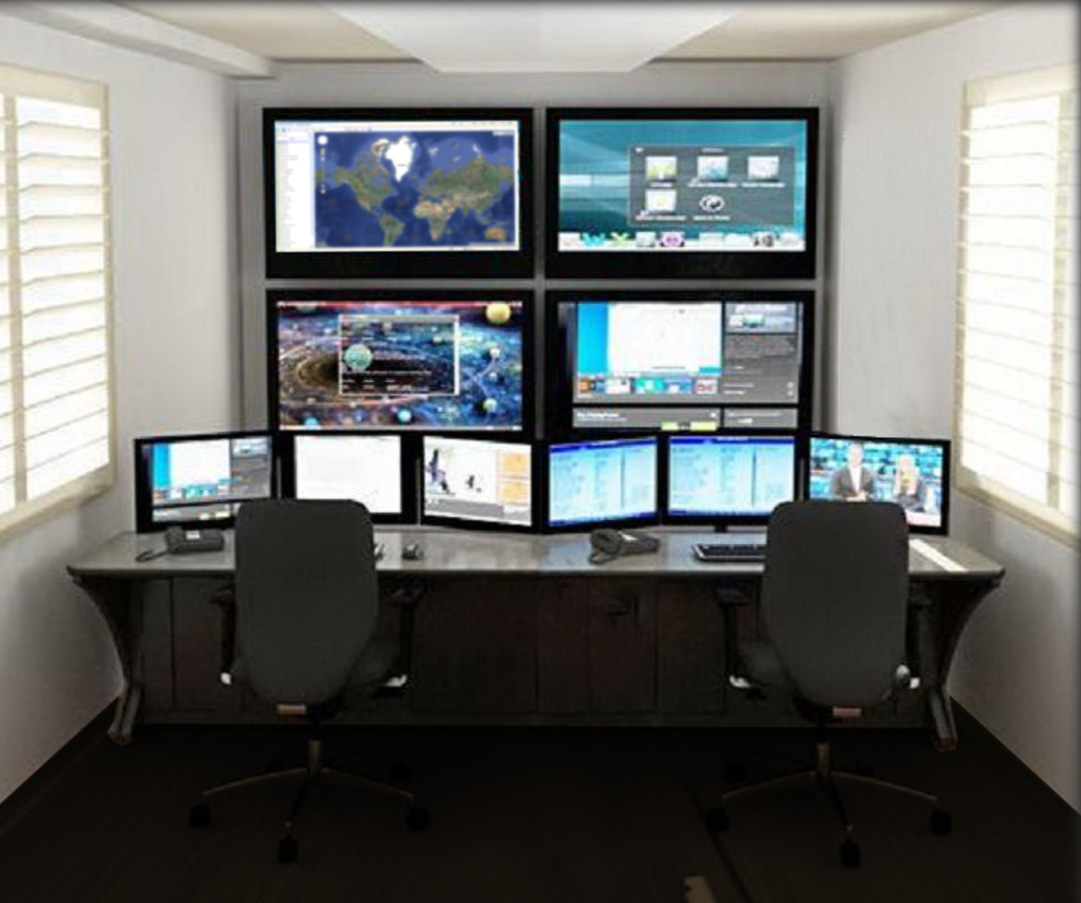 By listening to the industry and our clients we created the MOCC to safely provide accurate, real-time data from multiple well test locations. The capabilities of the system include fracturing and well testing related tasks with stability and ease of operation. Our units can be used in either a mobile or office setting allowing you to manage six different units.
Core advantages:
Remote instantaneous ESD/LEL and H2S detection
Reduced manpower costs
Data transfer is immediate and error free
900 times more accurate than conventional data recovery
Portable insulated units
Dual access areas to separate control room and equipment storage (C1D1)
Solar, gen-set or 120V line power with backup generator
Rugged, for challenging environments
Modified suspension system
Air-conditioned for summer
Heated for winter